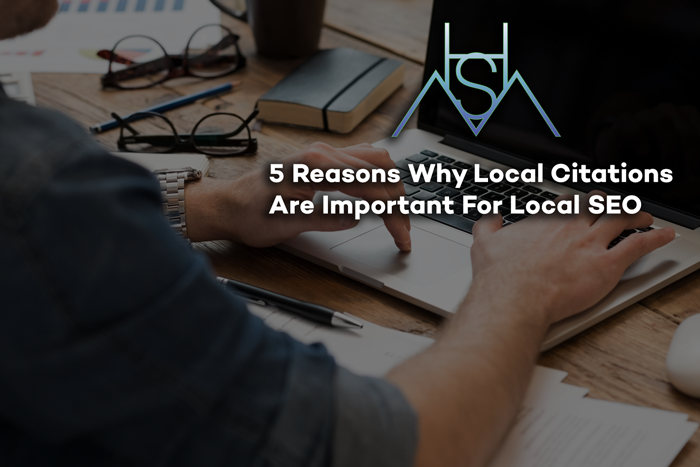 Search engine optimization (SEO) is the process of affecting the visibility of a website or a web page in a web search engine's unpaid results. This means that in the search result lists what frequency and position it has. This is a great solution for small businesses and online e-commerce shops, which helps you to grow your business rapidly. Focusing on your local citations is one of the most effective methods to use while improving your local SEO. This distinguishes the mention of your business details on any website and will be referred to going forward as NAP, that is, Name, Address and Phone Number. Even if you don't have a website and just started your business, a citation in a customized website can be a great idea for local SEO. This is extremely important for a small businesses Local SEO due to the following 5 reasons:
High ranking: Local citations can drastically increase your local SEO rankings aiding to the proven fact that citations are the key components of the ranking algorithms. Of course, businesses with a greater number of citations and great, curated content provides higher rankings than the others.
Provides Assurance: Citations are obtained only from well-established and highly reputed portals. This helps in enhancing the certainty about your business's categorization and contact information.
Very helpful for companies without websites: If you have just started a small business and you don't have a well built website yet, the best solution in getting traffic for your business is to go for local citation – However, when utilizing a free platform or platforms such as Wix, Squarespace, ect. are extremely detrimental to your SEO and local SEO efforts and are not recommended. To build certainty and assurance about your new business, resorting to already establishes websites can be the best solution. This will at least solve your local SEO problem temporarily until you get a customized web development – which we can help you with.
Builds trust: Citations confirm that a business is a part of a community. It is tough to fake membership in a chamber of commerce, a city, a country business index or a popular website. Hence, your genuine existence is proved and trust is built.
Create awareness: Local citations are really helpful in creating great awareness among people about your brand, its products and services.
For more details and a highly professional and effective local SEO strategy and customized web solutions, contact us at: Info@hamiltonssocialmedia.com.